Date : 7th Dec 2018 Venue: Bhubhaneswar Game : Lawn Tennis Name: Hitesh 12-C             Represented Tamilnadu Lawn Tennis Team and secured second Place. [Silver Medal] Date : 14th to 19th  Dec 2018 Venue: Delhi Game : Athletics U-17 category [ 4 x 100mts Relay] Name: Jackson Bowie 11-D             Represented Tamilnadu Relay team […]
Continue Reading
GAME: SQUASH S.no Name Class Game/Event Position Photo 1 YASHWANTH RAGHAV XII B SQUASH UNDER 19 CATEGORY SILVER MEDALIST IN THE SGFI SQUASH 64TH NATIONALS  2018 -19 HELD IN CHANDIGARH 2 U.J.A.FARHAN IX B SQUASH UNDER 14 CATEGORY PARTICIPATED  IN THE SGFI SQUASH 64TH NATIONALS  2018 -19 HELD IN CHANDIGARH GAME: LAWN TENNIS S.no […]
Continue Reading
Organised by           :           School Games Federation of India Venue                        :           Aurangabad (Maharashtra State) U-19 – TEAM GAME FINALS    :           TAMIL NADU   (vs)   MAHARASTIRA Tamil Nadu          :           Runner-up Shankaran.P (XII-D) and Yashwanth Ragavh (XI-A) got Silver medal in the events. U-19 – INDIVIDUAL GAME FINALS    :           TAMIL NADU   (vs)   MAHARASTIRA Yashwanth […]
Continue Reading
"You are great at your sport! Dare to dream, dare to try!" Our heartiest Congratulations to all award recipients. These awards recognize your hard work and outstanding achievements, and we hope that this will spur you on to achieve even greater heights in sports and academics.
Continue Reading
"Your efforts to improve your skills have made you a Champion!  Congrats!" We would like to express our congratulations to all the students who were awarded for their wonderful performances in the Academic Year 2015-16.We wish you all the very best.
Continue Reading
P.George Paul receives National Best Teacher Award -2014 from Mr.Pranab Mukherjee, Honorable President of India.
Continue Reading
STATE RANKS – MATRICULATION Year Name State Rank Marks 1962 Kishore Shahani Michael Arul First Second 622 600 1964 A.Parasuram Sixth 637 1965 Charles Raj Y.G.Mahendra S.Jaweed M.C.Kumar First Third Fourth Sixth 644 624 623 620 1966 G.R.Srinivasan S.Parthasarathy Second Fifth 622 606 1967 R.Mohan Ashok Chacko Ashok Srinivasan Third Fifth Sixth 612 605 604 […]
Continue Reading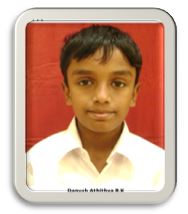 July 2013 State Sub Junior Judo Championship under 11 years-35 kg. Won Silver Medal. Descember 2013 SGFI Bharathiyar / Republic Day Sports. Under 14 years-35 kg won gold Medal. June 2014. Inter District Sub Junior Judo Championship under 12 years- 40kg won gold Medal.
Continue Reading